Shine On! Denise Helps TrueCoders Students Transform Their Lives
2020-09-04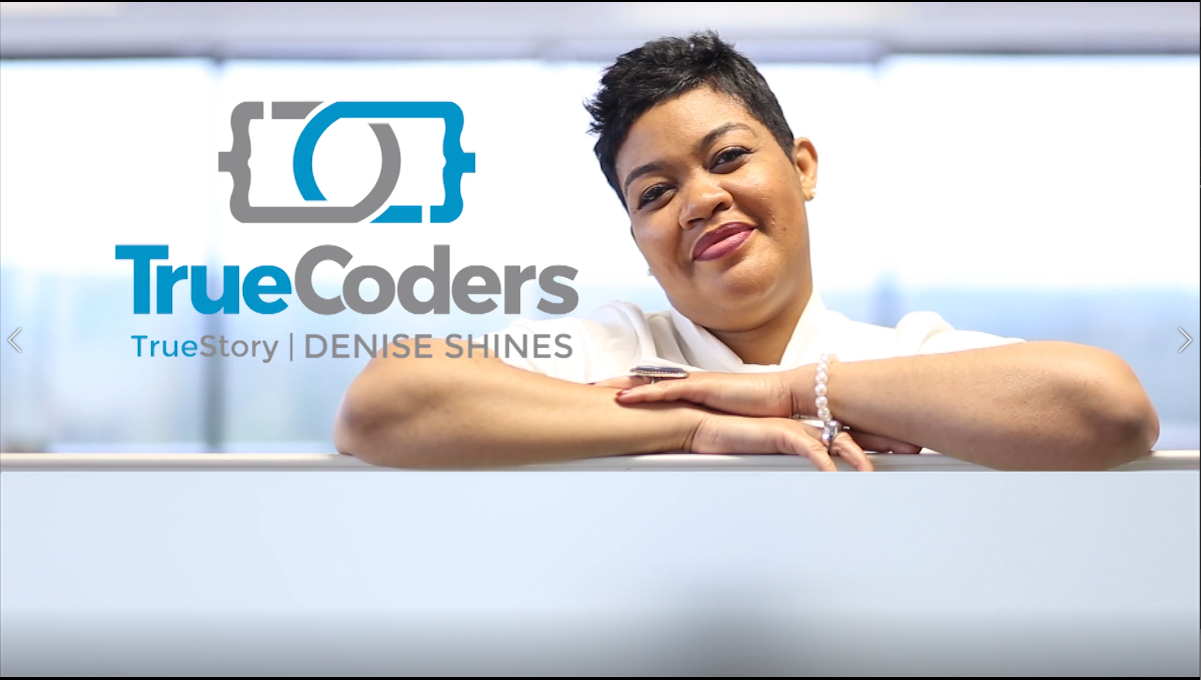 If you are a student at TrueCoders, you are never alone. Every day, Director of Job Placement Denise Shines works one-on-one with new TrueCoders students as they move through their coding classes, helping them identify their career goals and imbuing them with the presentation skills and confidence needed to turn their new coding abilities into a full-time profession.
"While our students are learning coding I'll be helping them find a career. We start with the simple things. I teach them how to use LinkedIn, how to write and format a professional resume," says Denise. "Twice a week, I do a seminar on helping students sell themselves, how to have the confidence to be able to show their capability." She adds with a laugh that, "Learning to code is stressful enough, so we want to make it as easy as possible for students to learn these other skills along with that."
But getting paid is just a bonus to the joy of helping others. As far as she's concerned, she's just doing what she's always done and, for her, it goes beyond just helping TrueCoders students find jobs.
"I do confidence coaching, career coaching. I even do personal styling," Denise tells us, "I just love helping people build their confidence."
When asked what she likes most about her job, it's a no-brainer. "It's wonderful to see the change that can happen when someone learns a new craft that's in high-demand," says Denise, "A craft that can take you from making $10,000 to making $100,000. It's a wonderful thing to change someone's life. And that's something I enjoy doing every day."
Is that the kind of change you're interested in making? Denise and TrueCoders are ready to help make it a reality. Find out about classes right here.
---