Career Services
Work with our career services experts to learn industry specific practices, entry points, and networking. Your dream job awaits!
Meet Denise Shines
Student Success
Our goal is to connect you with your dream job. You work with our career services team during the course to take the necessary steps towards transitioning into the software development industry.
We work with you until you are hired.
---
"Learning coding is stressful enough, so we want to make it as easy as possible for you to learn the other skills along with that. We're going to make sure you are the complete package... TrueCoders provides a wonderful opportunity for people who might not otherwise have this opportunity."
-Denise Shines, Director of Career Services
Services
Unlimited 1-on-1 Meetings
Schedule time with our career services team each and every day.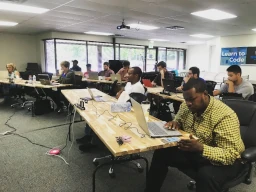 Resume Optimization
Revamp your resume to showcase your coding skills and experience.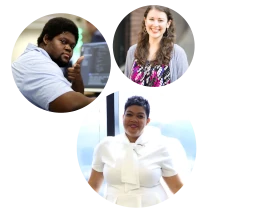 LinkedIn Networking
Utilize the potential of LinkedIn to market yourself and connect with job opportunities.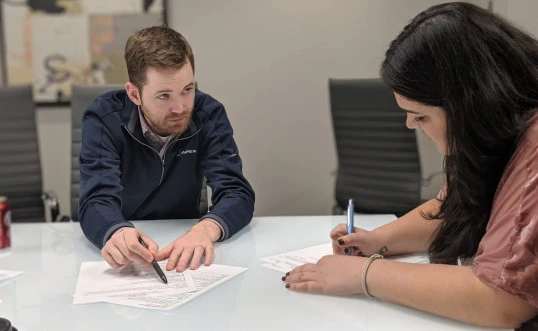 Interview Practice
Anticipate and ace interview questions and scenarios to put your best self forward.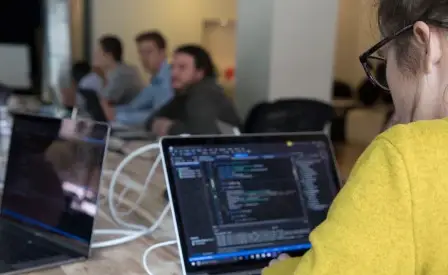 Weekly Seminars
Tune in twice a week to hear Denise and industry professionals speak about job searching, career development, personal growth and more.
Ready to Change Your Life?
Let TrueCoders Help You Learn to Code
Join TrueCoders today and discover a coding program that not only equips you with essential skills but actively supports you in launching your career. Don't wait until the end of the online coding courses to start your job search – let us help you succeed by empowering you from day one.
Enroll Now